About The Good Kitchen
The Good Kitchen makes eating well easy.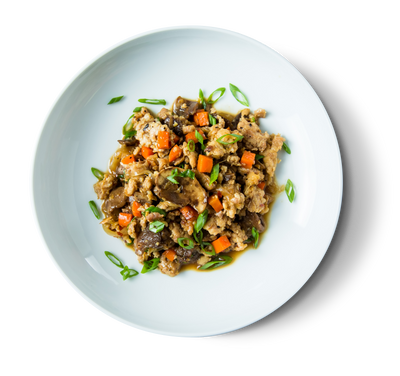 When Amber first started The Good Kitchen, she had a simple concept in mind: to make nutritious, healthy and great tasting meals easily accessible to everyone. It's a rather simple concept, borne out of her own life experiences, having seen firsthand the importance of eating well in order to live better. For herself and her family.
Yet so many of us have so much on our plates these days that it becomes hard to prioritize everything. No matter how busy we are, we shouldn't have to compromise on our nutrition. Finding organic, sustainable and responsibly-sourced meals while balancing out life should be easy. And now it is.

The Good Kitchen has made it easy to heat-and-eat delicious, high quality, prepared meals that can be delivered wherever and whenever you want them. Peace of mind included. We make sure our farmers and producers meet the highest ethical and sustainability standards. From there, we artfully craft all of the ingredients into delicious, chef-driven meals that are as tasty as they are healthy. All you have to do is heat, eat and enjoy. Oh, and think about what you're going to do with all that extra time.

The foods we put into our body are choices we make to not only satisfy hunger, but to improve ourselves physically, mentally, and even spiritually. When we eat healthier and more in line with our needs, our bodies react less to allergens and we feel better. And The Good Kitchen is proof we can achieve optimal health by eating the things we love.

We're giving you back time and energy so you can enjoy more of your life. It's the essence of what we do, and not just because it matters to you, but because we know how crowded life can become. Now everyone has the power to eat well in order to live better.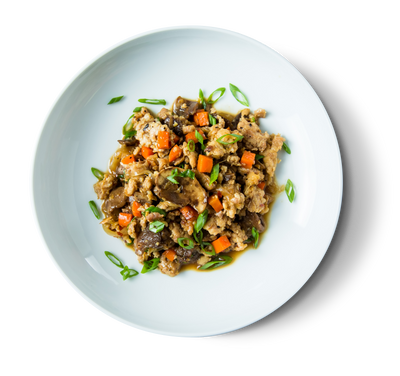 The Good Kitchen. Eat better. Live fully.
Healthy, delicious meals
From the farms to your plate, our meals are crafted to be equal parts nutritious and delicious. We vet each of our producers and sources to ensure top quality ingredients that can sustain your physical, mental and spiritual health. At the heart of our chef-driven menu is an ethos of seasonality, sustainability, and tastiness.
Responsible sourcing
We believe in the power of real food. We believe in cultivating relationships with our purveyors. We believe that the source matters. As such, we use grass-fed and grass-finished beef, pastured pork and antibiotic- and hormone-free poultry and eggs from farms that we know and trust. Our produce is organic (when it matters), GMO-free and raised as close to our kitchen as possible. The farmers we work with always use sustainable practices, providing an environment free of antibiotics, pesticides and hormones.
Customer service
We want you to be as happy with your experience as we are serving you. Your satisfaction is of utmost importance to us and we will always provide the most attentive and thorough customer service possible. We stand behind our product and our service fully, and offer a 100% satisfaction guarantee.
Our Team
Meet Amber Lewis
Founder & CEO
Meet Kris Reid
Chief Operating Officer
Meet Carter Lewis
Creative Director
MEET TIM GROODY
Director of Culinary Operations
Meet Peter Haas
Technology & Systems Administrator
Meet Rebecca Johnson
Customer Service Manager